Special Machines and Automation
Many of our customers ask:
"Can Cambarloc design and build a machine that …"
and our answer is always "YES!"
We have experience in a broad range of industries and are helping our customers by bringing new ideas from outside their industry. If you have a special machine or automation need, contact us and we will be more than happy to talk with you about your requirements and then provide a proposal that will meet your performance and budget expectations. Industries served include consumer products, automotive, off-road equipment, water sports, home electrical/mechanical, and many others. See photos below for a few samples of product from machines and machines that we have built recently.
Assembly/Decay Test Machine Automated MIG Welder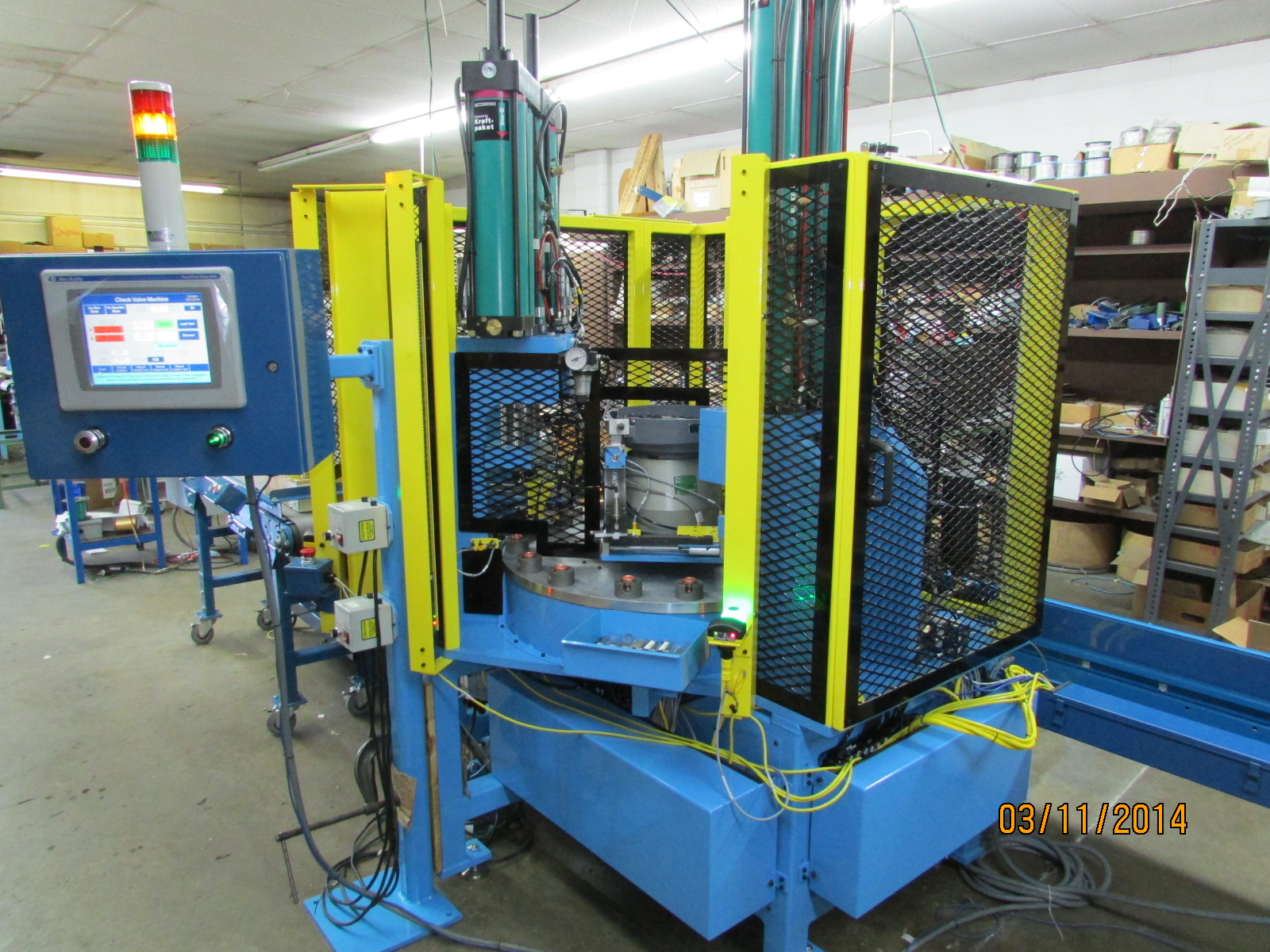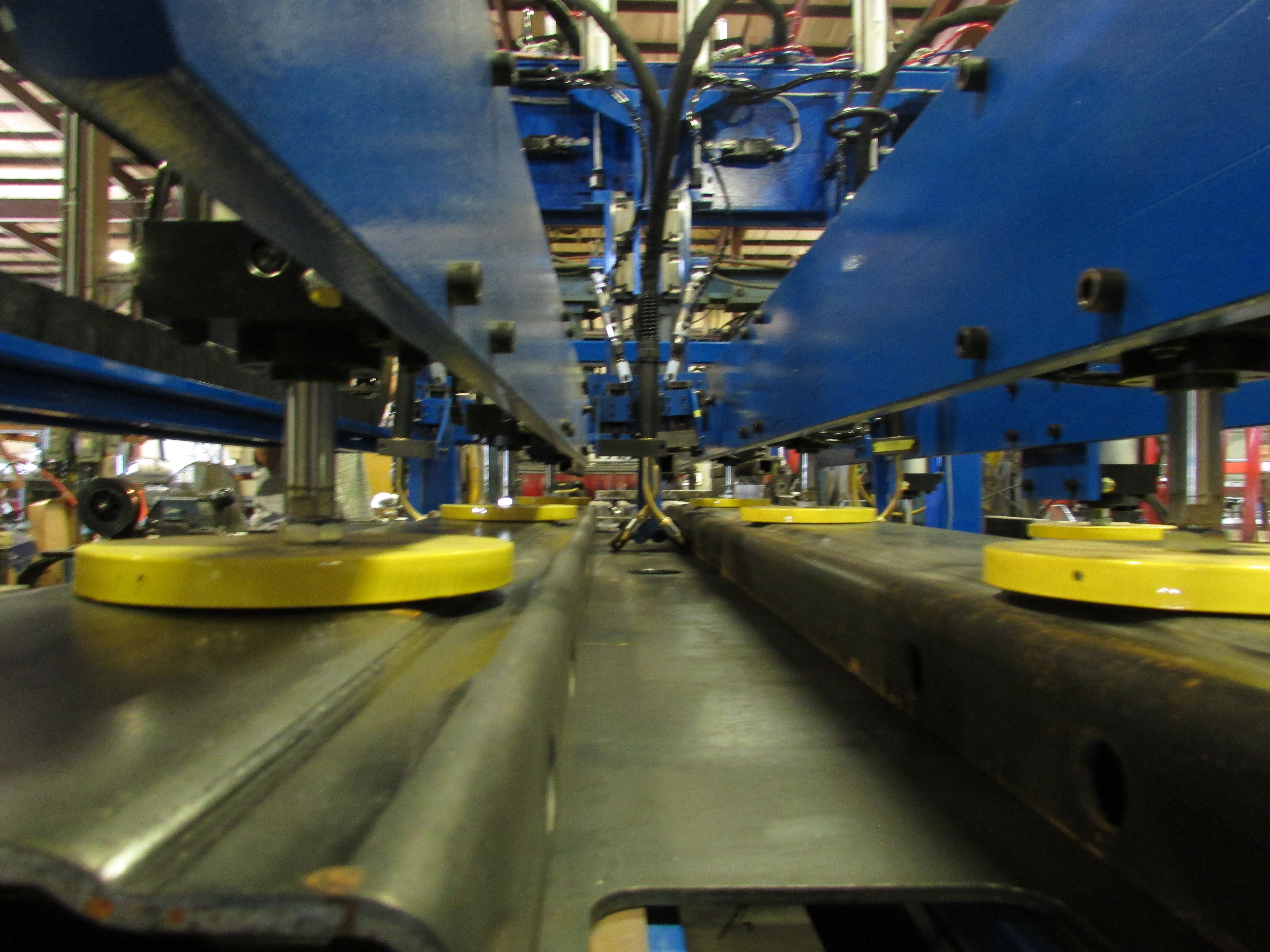 Sheave for Dredge Automated Assembly Machine (60 ppm)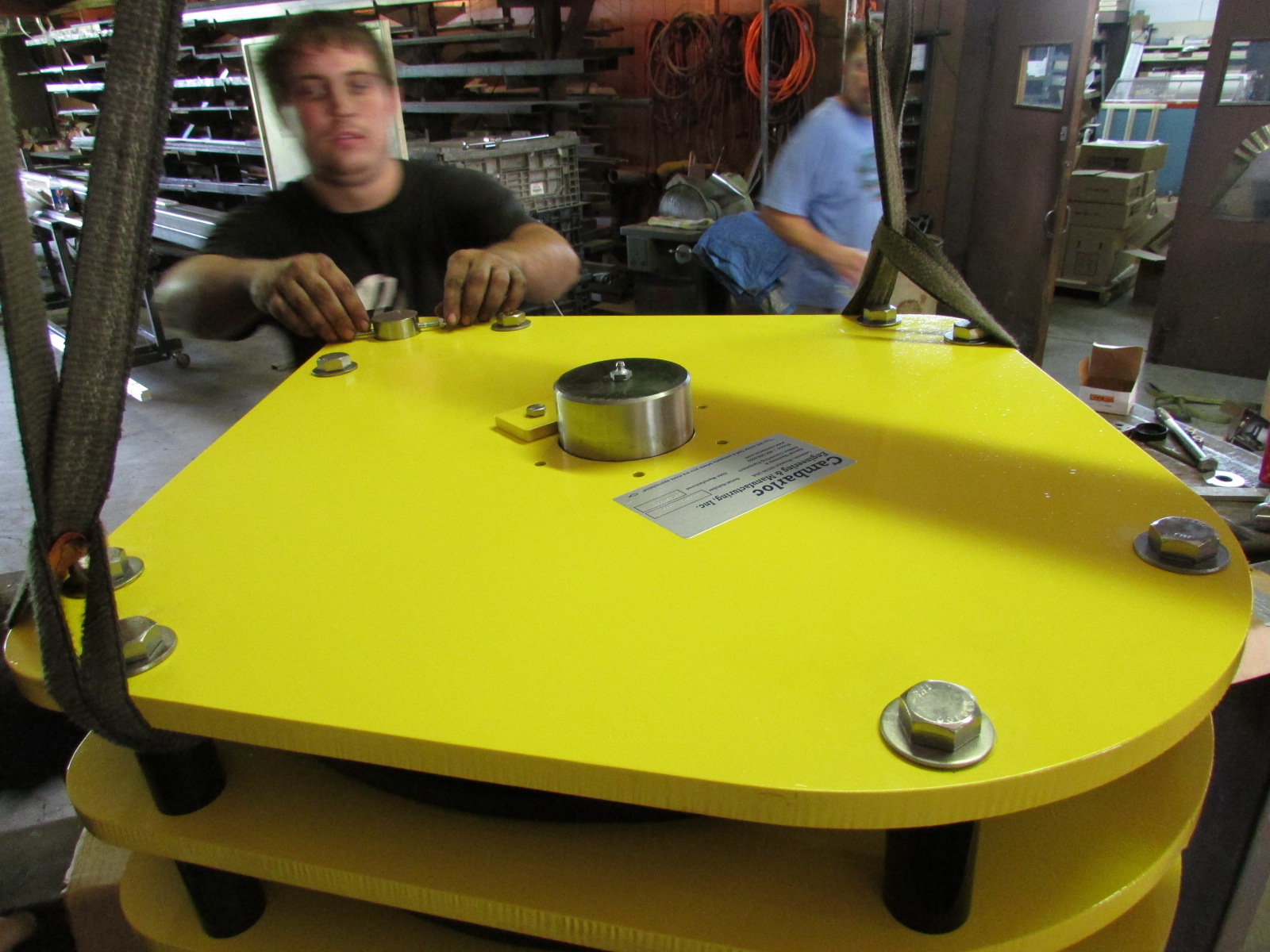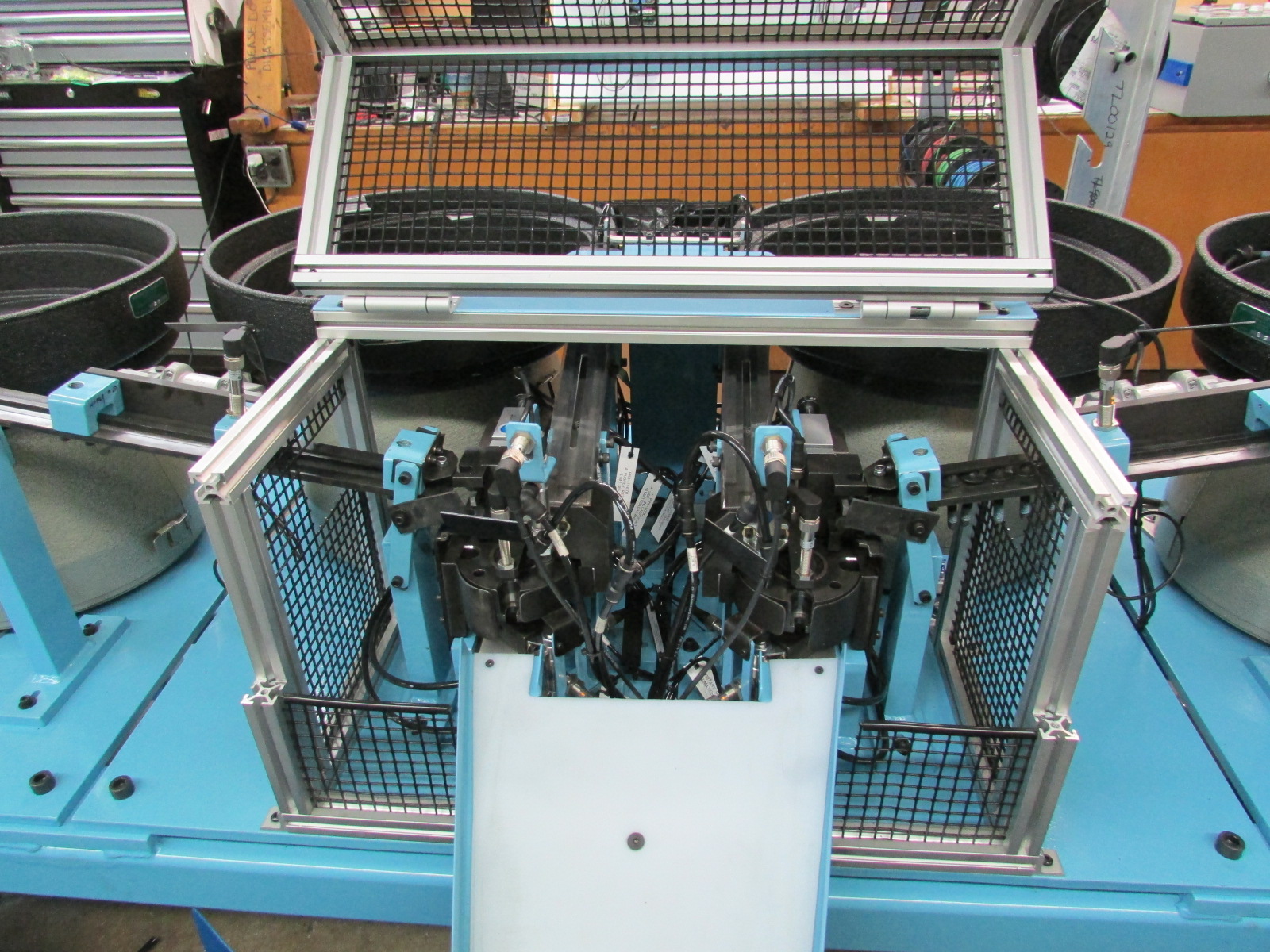 Crepe Slitter/Rewinder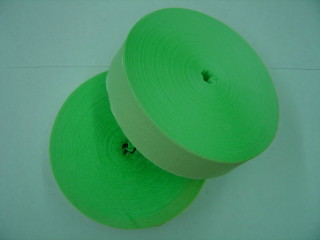 Hang Tag Knotting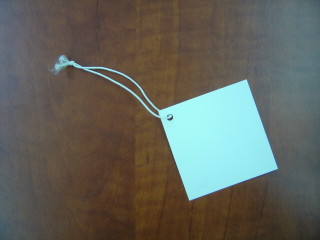 Wire Bender